...frustrated with the way that life is currently going?

Do you often feel guilt, shame and other uncomfortable feelings?

Feel that no one around you has experienced trauma or grief as you have, and cannot possibly understand how to help you?

Perhaps you feel judged by others because some people expect you to just "get over it".

​Do your feelings feel tied up or closed off within your mind and heart?
​​relief from uncomfortable feelings
feeling heard, and listened to
validation
support and no judgement
clarification
healthy expression of feelings
the ability to look at life in a new way
connection
a perspective shift
genuine interest and compassion
encouragement to be creative in your therapeutic process
experience change.

Kristin Money, LPC-MHSP
Licensed Therapist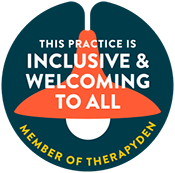 ---
---
This website uses marketing and tracking technologies. Opting out of this will opt you out of all cookies, except for those needed to run the website. Note that some products may not work as well without tracking cookies.
Opt Out of Cookies
---